Return Policy
30-Day Money Back Guarantee!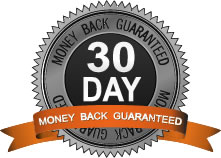 RecyclePak® products purchased at retail pricing can be returned for a full refund within 30 days. Simply call customer service to arrange for a Return Materials Authorization Number (RMA) and ship the product back to us, freight prepaid.
We reserve the right to refuse any returns for credit after 30 days from the original sale of product.
An RMA number must be obtained prior to the return of any merchandise. To obtain an RMA and return shipping address, please call customer service. Products returned without an RMA will not be refunded.
RMA numbers are valid for a period of thirty (30) days from the date of issue. All returns must be shipped freight prepaid and boxed with the RMA number displayed on the exterior of the package. DO NOT USE THE ENCLOSED FEDEX PRP LABEL FOR RETURNS. All items must be returned complete, with all original parts/accessories/documentation and must be protected against return shipping damage. Items must arrive in a resalable condition or credits will not be issued. Incomplete returns will not be accepted and customer shall be responsible for all expenses associated with the incomplete return.
Defective RecyclePak® products are eligible for return only within 30 days from the date of sale. A copy of your receipt must be included with all defective products being returned.
Allow 10-13 business days for processing returns. Credit will not be issued until we have received and examined the returned merchandise. Items showing consumer abuse will not be credited.
This return policy is subject to change at any time and without notice.